June 2nd, 2021 update
Hey y'all, here's an update on how Part III: Phronesis is going.
Applying what we're going to learn about in 19. Release Planning, I've listed and rated each of the items left to do with story points (which can be 1, 2, 3, 5, 8, 11, 20).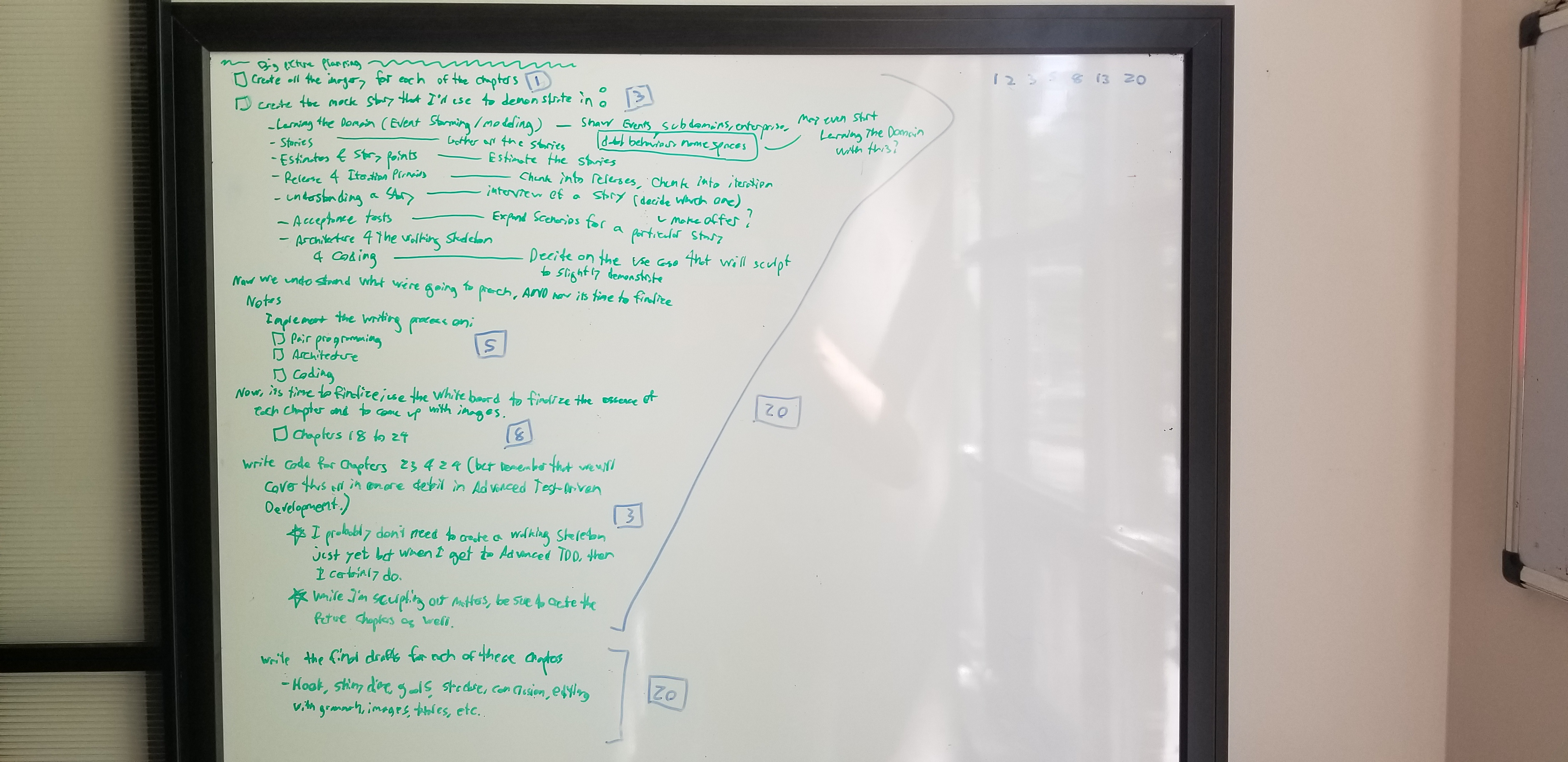 Create all of the imagery for each of the chapters — 1 point
Create the narrative of the imaginary business and the subdomains within it that we'll use to illustrate how we learn the domain through Event Storming/Modelling, identify the stories, estimate them, and take them all the way up to getting acceptance tests written for them before we automate them and push them towards completion using TDD — …
Let's resend your copy of the 📕
Enter your email that you used to purchase it with.
Howdy 👋
This is an online wiki and book about the basics of software design and architecture with TypeScript by Khalil Stemmler, Developer Advocate @ Apollo GraphQL .
This book's mission is to teach developers the essential skills and practices to write testable, flexible, and maintainable code.
You can read more about the learning journey in the "Software Design and Architecture Roadmap 🖼️".
Already bought it?
If you've already purchased the book, click here to re-send your link. You can read the online wiki or download a copy of the book in PDF, EPUB, and Kindle versions.
Want access?
You can read the intro to the book for free and visit solidbook.io to buy the book/wiki (it's currently on pre-sale for 33% off)! For recent updates, click here. To get an idea of my writing, read some of my best free content here and here.
Need help?
Something not working? Have a question? You can reach me on Twitter or khalil@khalilstemmler.com.